You are here:
Latest website tip
Latest website tips
New navigation functionality
Collapsible Table of Contents
The Table of Contents for all titles can now be expanded and collapsed. There are also collapse and expand buttons and breadcrumbs to assist navigation.
Infinite scroll enhancement
When viewing a specific part/division/subdivision or single section you can now click on the arrows that appear above and below that particular fragment to enable the infinite scroll functionality.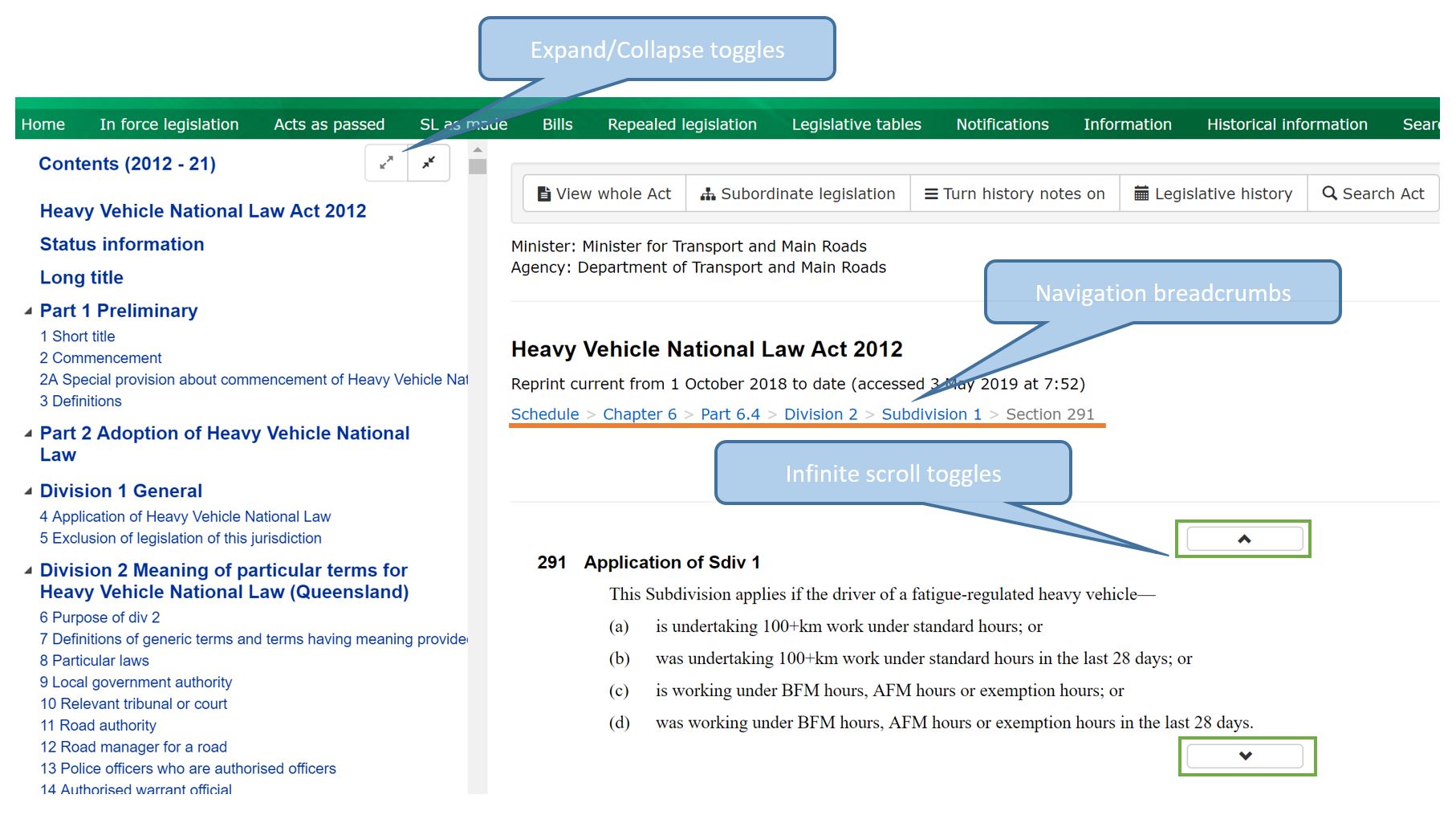 Collapsible Legislative History
Legislative histories can now be expanded and collapsed under their main headings.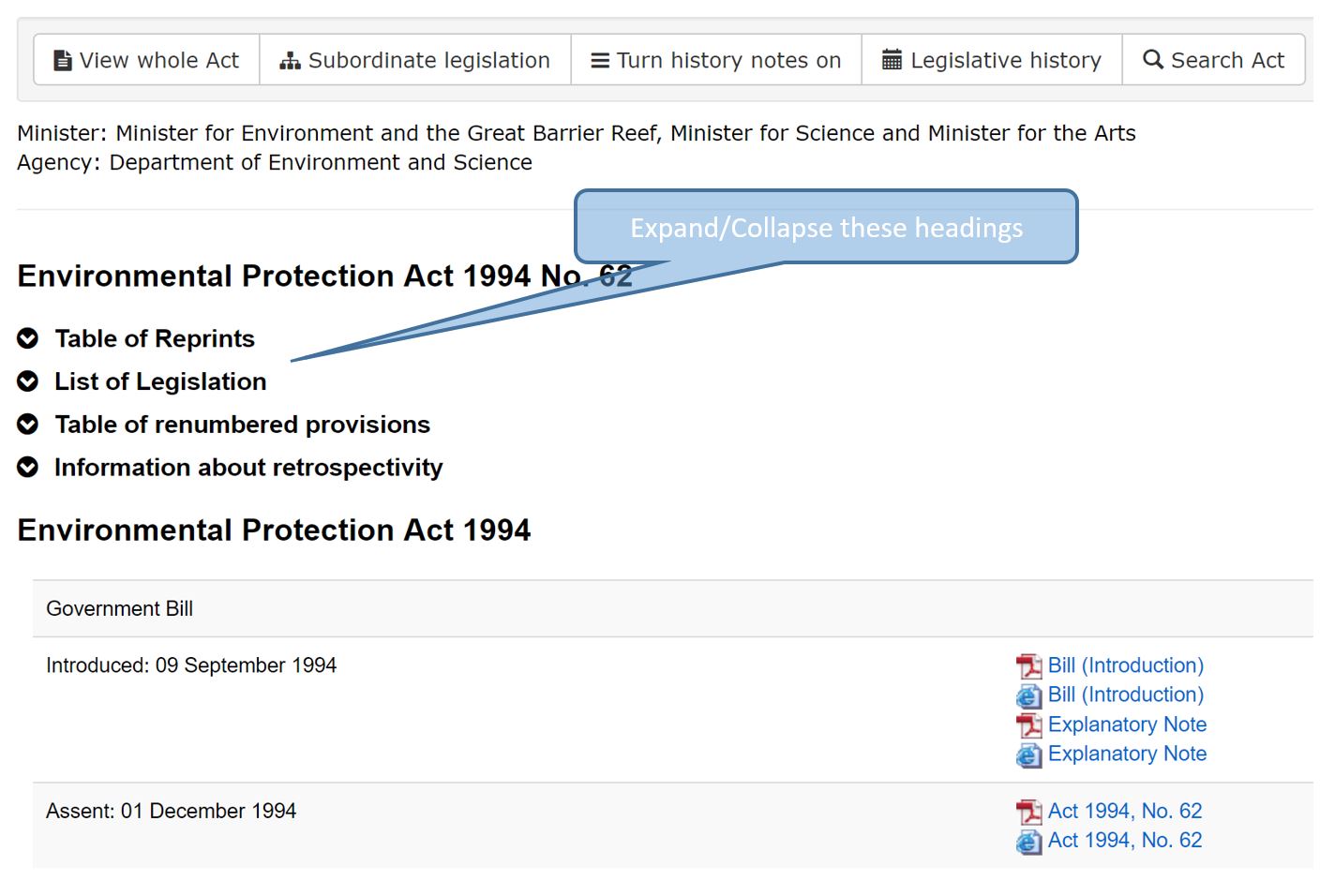 Navigating to explanatory notes
In response to feedback from website users, access to the explanatory notes for Bills on the website has been made easier. You can now find a link to a Bill's explanatory notes on the Bills page—just like we used to have on the old website. The link takes you to the creation history of the Bill where explanatory notes, any erratum, the Bill, 3rd reading version and Act can be easily located, if available.

Previous website tips
Removal of endnotes from PDF versions of reprints
Endnotes are no longer included in the PDF versions of reprints published from 8 February 2018. (Endnotes remain in the PDF versions of reprints published before that date.)
For more on finding the information that used to be in the endnotes, see our FAQ.
In response to user feedback, we are developing new functionality for the Legislative history for every reprint that will enable website users to choose to display history notes for all provisions. This will give users the option of viewing and printing from the screen an endnotes-equivalent document for every reprint.
Last updated 7 December 2019 at 09:49