You are here:
Explanatory Notes
How to find explanatory notes
After finding the status information page for the Bill or SL, click the Legislative History button.
Scroll to the bottom of the page where the name of the Bill or SL appears as a heading.
Here you will find details and links to the related explanatory notes (and errata and RIS if appropriate).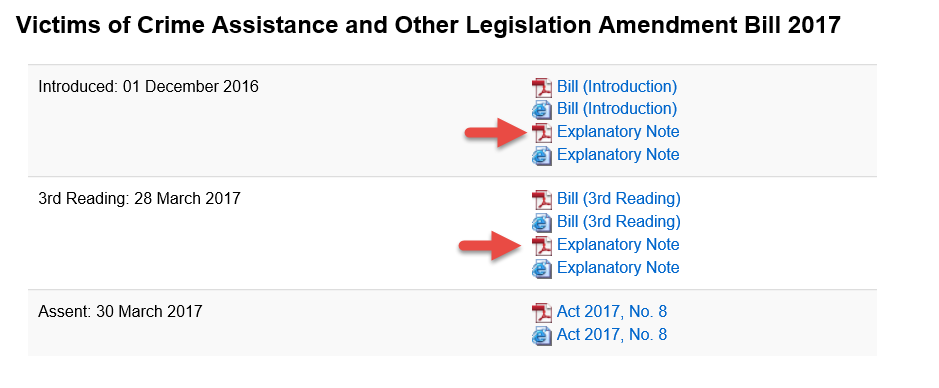 Further information about finding the explanatory notes for a Bill or for subordinate legislation and how-to videos are available in our publication 'About Queensland legislation and this website' on the Information page.
Last updated 12 December 2018 at 17:19